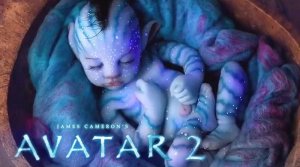 Finalmente... dopo annunci e ritrattazioni, news e smentite, falsi allarmi, che hanno minato i nervi dei fan Italiani, finalmente qualche notizia concreta!...
il 18 Dicembre 2020 verrà proiettato "Avatar: The Way of Water".
Il nome già la dice lunga su ciò che si vedrà nel film, e considerando che il mare e i suoi abissi hanno sempre suscitato un fascino particolare in Cameron, è prevedibile che ciò che vedremo ci lascerà nuovamente a bocca aperta.
"Il regista ha annunciato su Twitter, il 13 Novembre 2018, la conclusione delle riprese dei primi due sequel, il primo dei quali sarà incentrato sull'ecosistema acquatico di Pandora come ci suggerisce il titolo ("Avatar: The Way of Water"). Questi film sono realizzati dal 60% di effetti speciali creati minuziosamente e lo studio del territorio è fondamentale per ricreare una tale scenografia. Basti pensare che, per la costruzione di una vegetazione consona al pianeta di Pandora, è stato contattato anche un botanico!"
Camern non si smentisce mai, insomma, come fece per il primo film, dove nulla venne lasciato al caso, nemmeno nella realizzazione dei modelli delle creature aeree di pandora.
Quindi, finalmente, il conto alla rovescia può iniziare, e chissà che possa essere un ritorno alle emozioni del passato.